Contact Us
Email us
We'd love to hear from you! For group bookings and queries, drop us an email:
Gig Listing & Tickets
View a full list of our upcoming gigs, and book your tickets online.
Social Media
Don't miss out on gigs and events! For regular updates, follow us on Instagram, and Facebook.
How to find us
We're located on Sussex Mews, just behind The Pantiles Corn Exchange, a short walk down Coach and Horses Passage on the Pantiles. If you're coming by car, we're just adjacent to the Linden Road car park.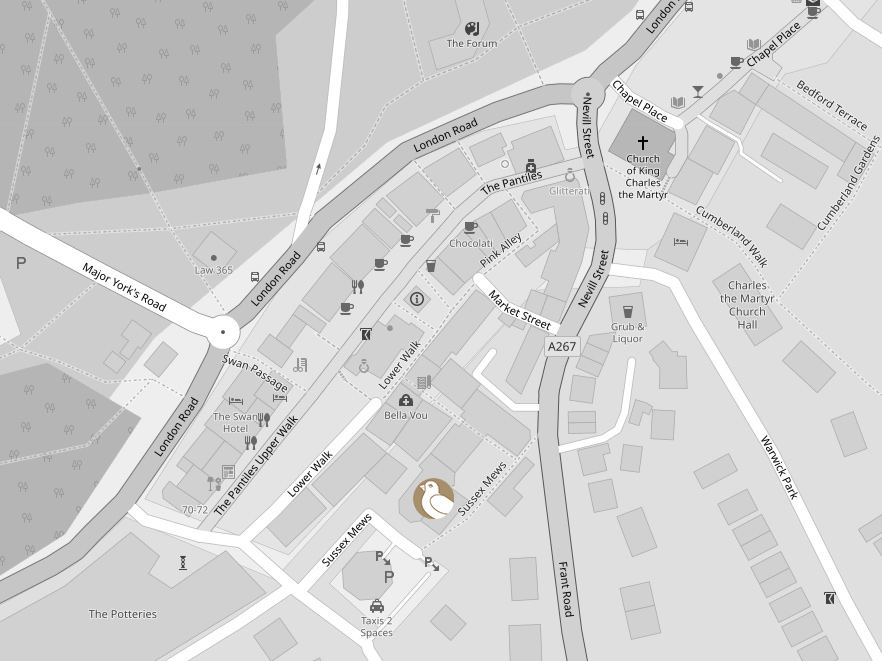 The Sussex Arms, Sussex Mews, Tunbridge Wells.
TN2 5TE.
Opening times
Monday: 3-11pm
Tuesday: 3-11pm
Wednesday: 3-11pm
Thursday: 3pm-Midnight
Friday: 3pm-1am
Saturday: 12pm-1am
Sunday: 12-11pm